These cookies are really good. I would not wait until they turn too brown on the top unless you want them crunchy. Either way though — they are good.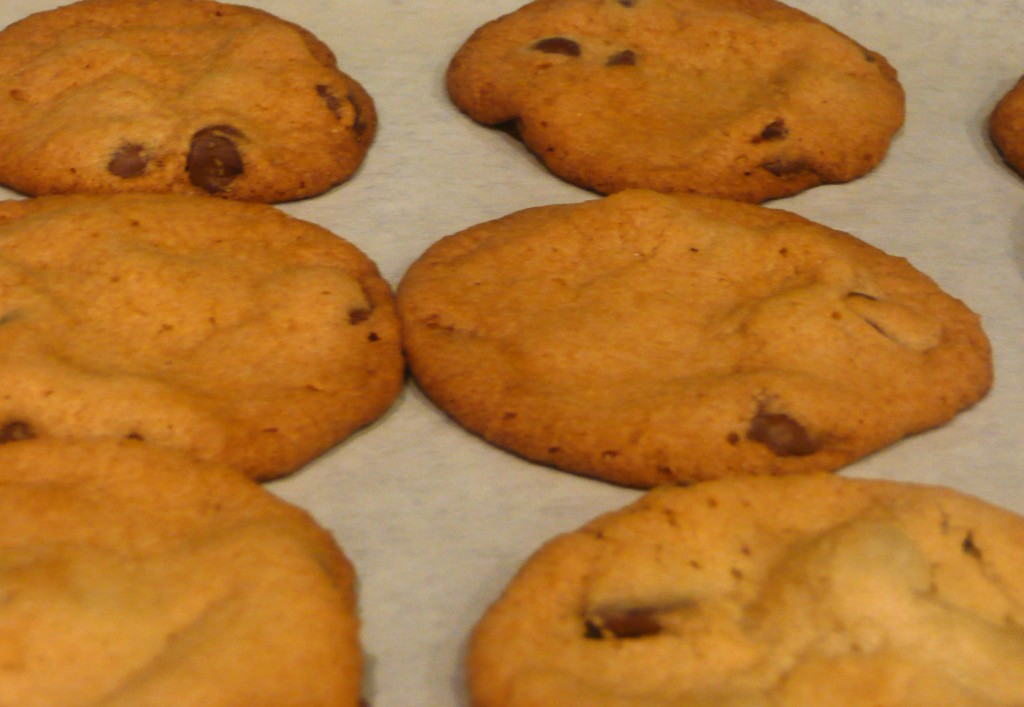 Ingedients
3/4 cup granulated sugar
3/4 cup brown sugar
1 cup butter, softened
1 egg, at room temperature
2 1/4 cups all purpose flour
1 teaspoon baking soda
1/2 teaspoon salt
1 cup semi-sweet chocolate chips
(The original recipe calls for nuts and a whole package of chocolate chips but I scaled back on the chips and didn't use the nuts.)
Directions
Heat the oven to 375ºF
Mix the sugars, butter and egg in a large bowl
Stir in the flour, baking soda and salt (the dough will be stiff)
Stir in the chocolate chips
Drop the dough by rounded tablespoonfuls about 2 inches apart onto an ungreased cookie sheet or use parchment paper as a liner on the cookie sheet
Bake 8 to 10 minutes or until light brown — the center will be soft, then cool slightly and remove from cookie sheet
Cool on a wire rack
Enjoy!
Please click
here
to see the original Betty Crocker recipe.
[amazon_link id="B004L6GIJQ" target="_blank" container="" container_class="" ]
[/amazon_link]