Well, I have to say that these were not the moistest blueberry muffins I have ever had. The paper liner got stuck to the muffin so I had to scrape it off with a knife. Â Once I did that, I thought the muffin was "okay" — not spectacular but okay. The rest of the family disagreed and thought the muffins weren't very good.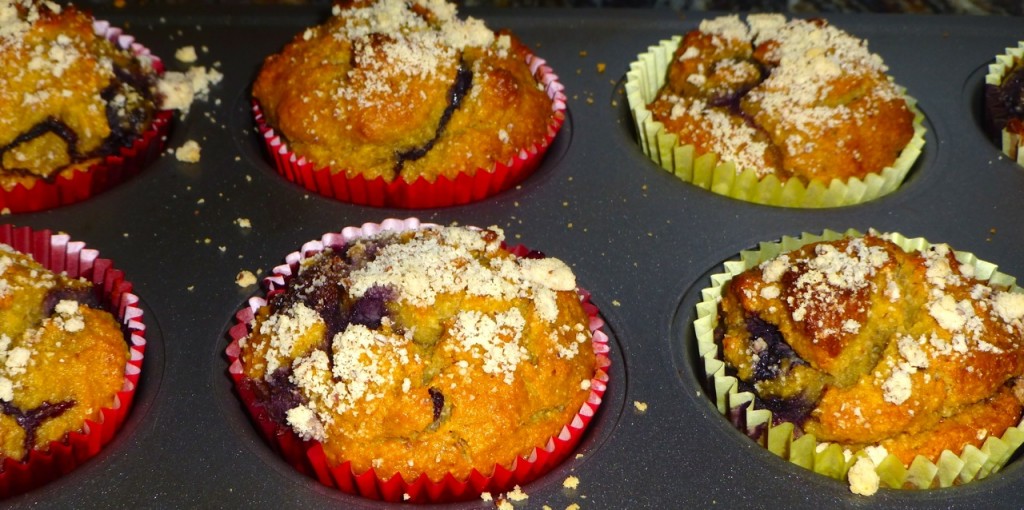 I find that it is difficult to enjoy the taste of paleo bread once you've had the "real" thing. Do you think it's because the almond or coconut flours that are used to make paleo bread don't "feel" as moist in the mouth? I believe that probably would depend on what else is in the ingredients to make it moist, no?
Any thoughts on this?