We usually have salmon as our "fish of the week" but my son decided to try this Sole Meuniere recipe that he found.
Ahhh … sole. It tasted a lot better than what I expected as I measure all fish against the  highly touted salmon. The sole has a completely different texture than the salmon — it's less dense and more flaky. Note: Arrowroot flour was used in place of white flour for this recipe.
Served with a Warm Asparagus and Citrus Salad, the meal was light yet filling.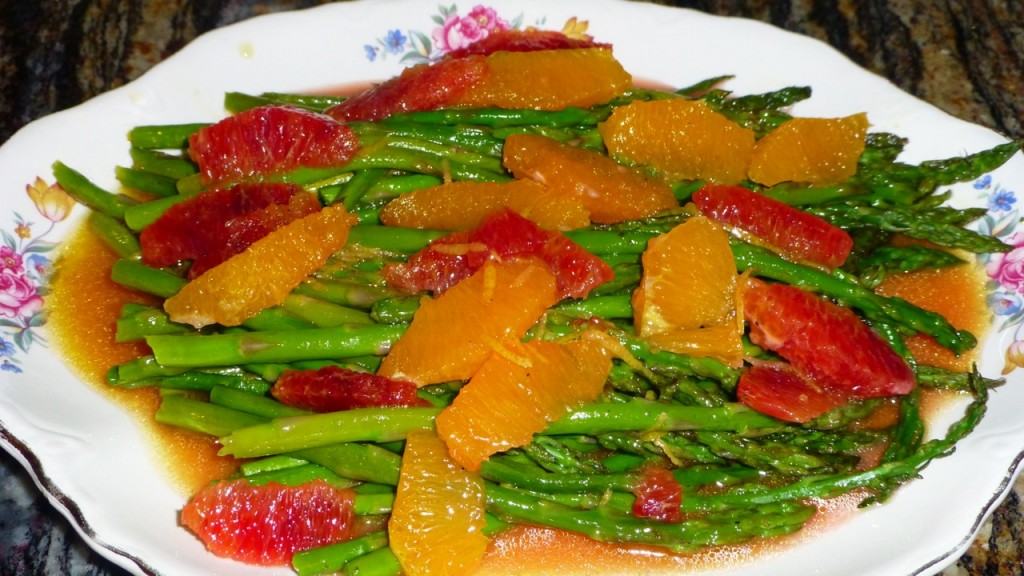 What a wonderful light paleo dinner this was!