Recently we went on a cruise to Mexico and Honduras and afterwards spent a day/night in New Orleans, Louisiana.
This was my first time visiting New Orleans and I have to say I was a little apprehensive about whether I would like it. Â We knew it would be busy since our arrival was one week before the 2014 Superbowl.
We were able to disembark the ship early since we didn't need help with suitcases and we weren't heading to the airport. After disembarkment, we took a cab to the Holiday Inn which is in the French Quarter. We had arranged to stay here for one night so that we'd be able to walk around easily.
Although we arrived at the hotel early, they allowed us to check in and did not charge us extra. That was really really nice! Our room was very large, clean and quiet.
The hotel has a swimming pool but we did not make use of it since our time here was short.
After dropping off our suitcases in the room, we headed back to the lobby and asked the concierge if he could recommend a place where we could have breakfast. The concierge was absolutely wonderful! He was very informative about where we could eat and about the area in general.
So, off we went to the Cafe Fleur de Lis Restaurant for breakfast.
We had a very pleasant (and large) breakfast here and the food was delicious! I had the buttermilk pancakes which were oh-so-moist. They were served with real maple syrup.
My husband had eggs benedict (although I can't seem to find them on the online menu).
My son had a spinach feta wrap. Both the food and the service were really good.
After breakfast we started walking around the French Quarter and noticed interesting architecture.
Later on we saw people riding on a horse drawn carriage — I assumed they must have been on a tour.
There are quite a few pictures for me to share so I'll let you look through them without too much comment.
We walked into this church called the St Louis Cathedral and they were having church services so I wasn't able to get any photos of the inside.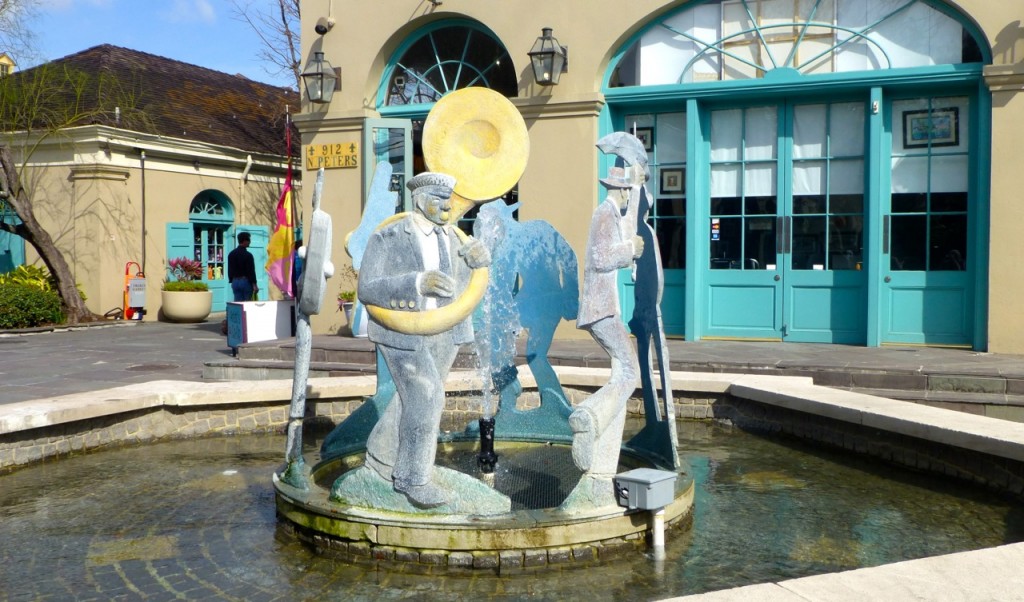 See the building behind the fountain with the blue doors? Local artists sell some of their art here. One of the ones I met personally and whose art I thought was absolutely unbelievable was  named Wanda Wiggins. She buys local and African fabric and makes contemporary African art with them. Beautiful! Click here to go to her website.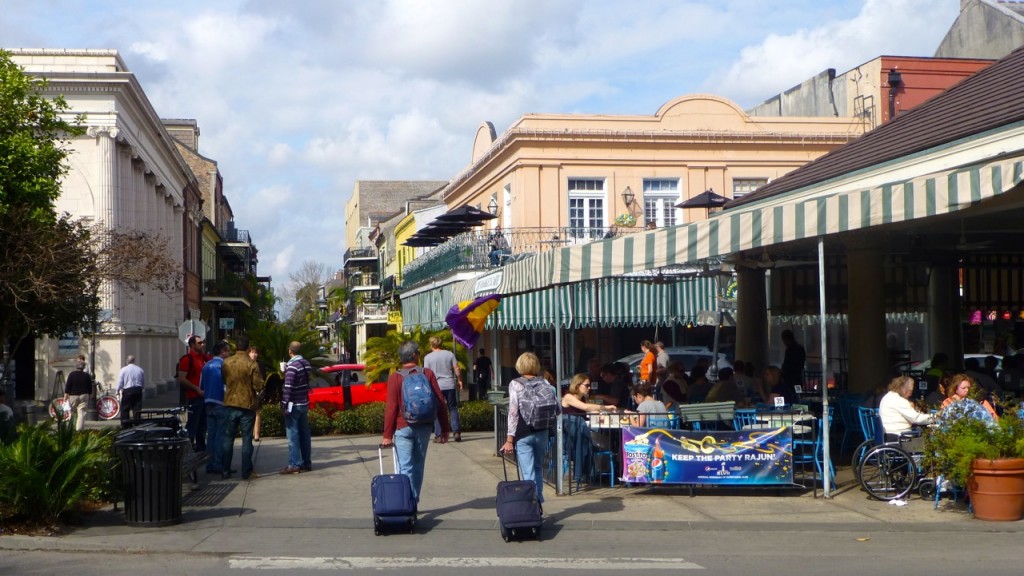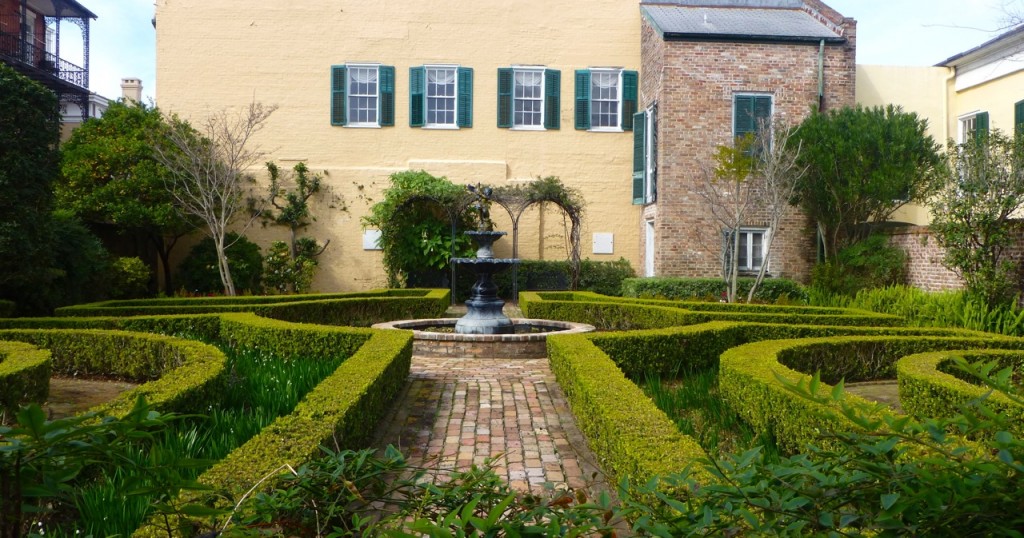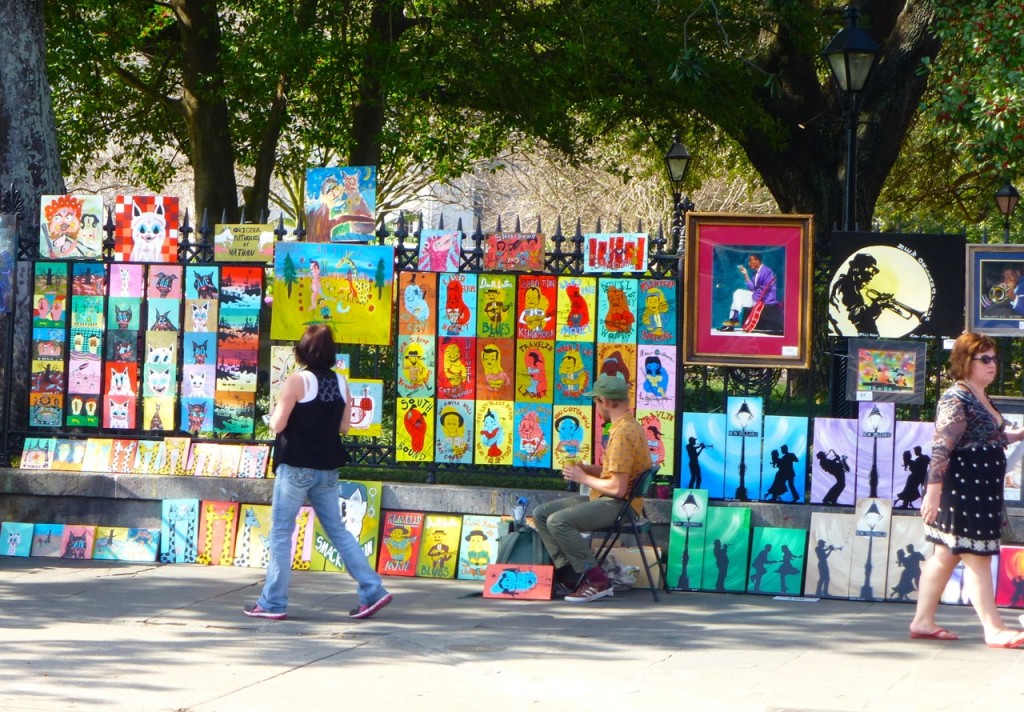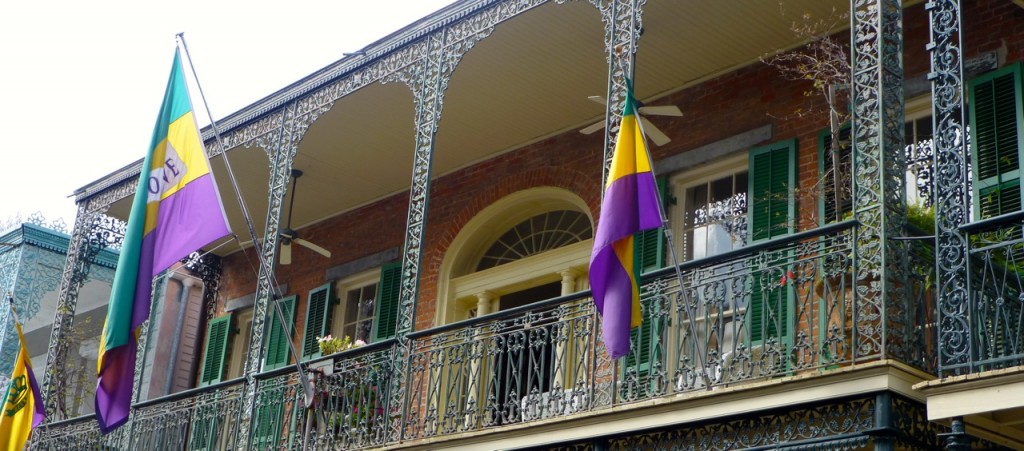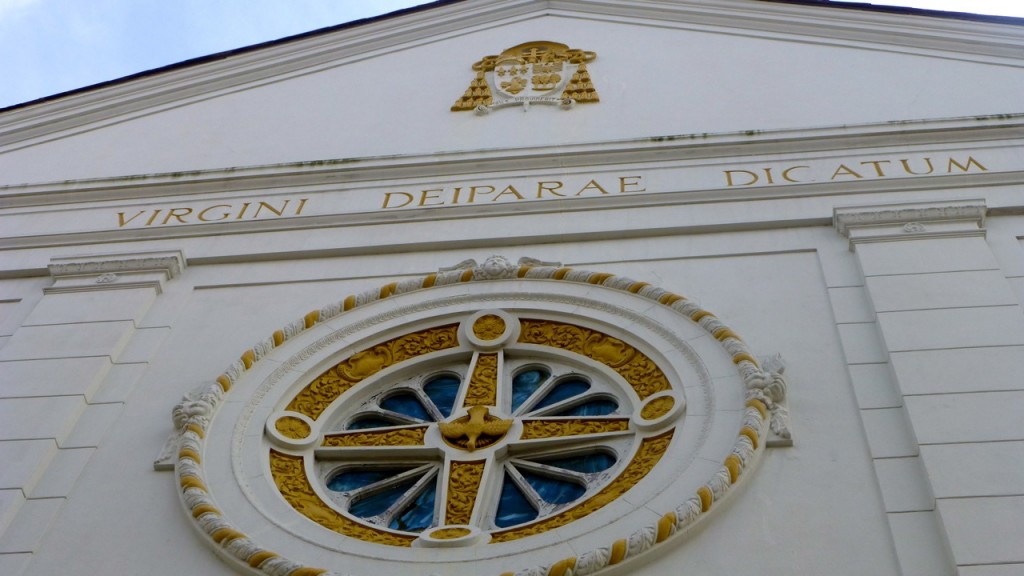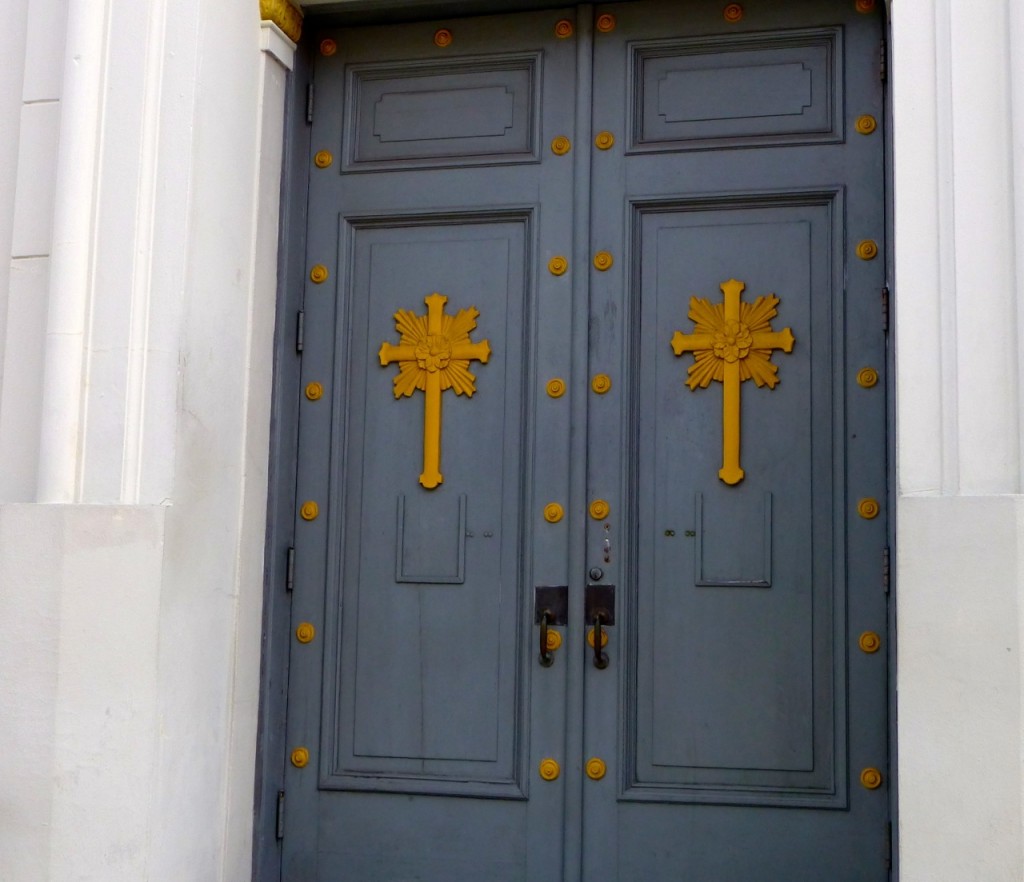 We did quite a bit of walking and I, as usual, had my camera in hand so I could snap photos of people, buildings or things that I found interesting.
Later in the afternoon, we came across a famous restaurant called the Cafe du Monde.  Have you heard of it? I was told that if I go to the French Quarter I needed to "experience" their beignets which are square pieces of dough that are fried and covered with powdered sugar. They are very delicate, are oh so sweet (not good for a person eating paleo) and are served in threes which was perfect for us.
Well, there are more pictures that I took but I've decided to include them in a separate post so this one doesn't become too lengthy.
Click below to go to the Part 2 of New Orleans.