We recently were looking for a place to eat in Arlington Heights, Illinois and came across the Mago Grill restaurant.
When we arrived they were still setting tables up outside, but we were seated immediately.
Our waiter came and poured water for us and took our drink and dinner selections.
The outdoor ambience was really nice while we were there but the sky was blue and the imminent rain shower that threatened drifted by.
This is not your "typical" Mexican restaurant as we soon found out. The menu is clear on what you get though.
My friend ordered the Arroz Con Pollo which is baked in a flaky pastry. It is much different than what I grew up with. Different but delicious.
The dish I ordered, which was also quite delicious, was the Fillete Churrasco. I had asked for it to be cooked well done and most times it comes either burnt or overcooked. This time I was pleasantly surprised as it was well done and juicy.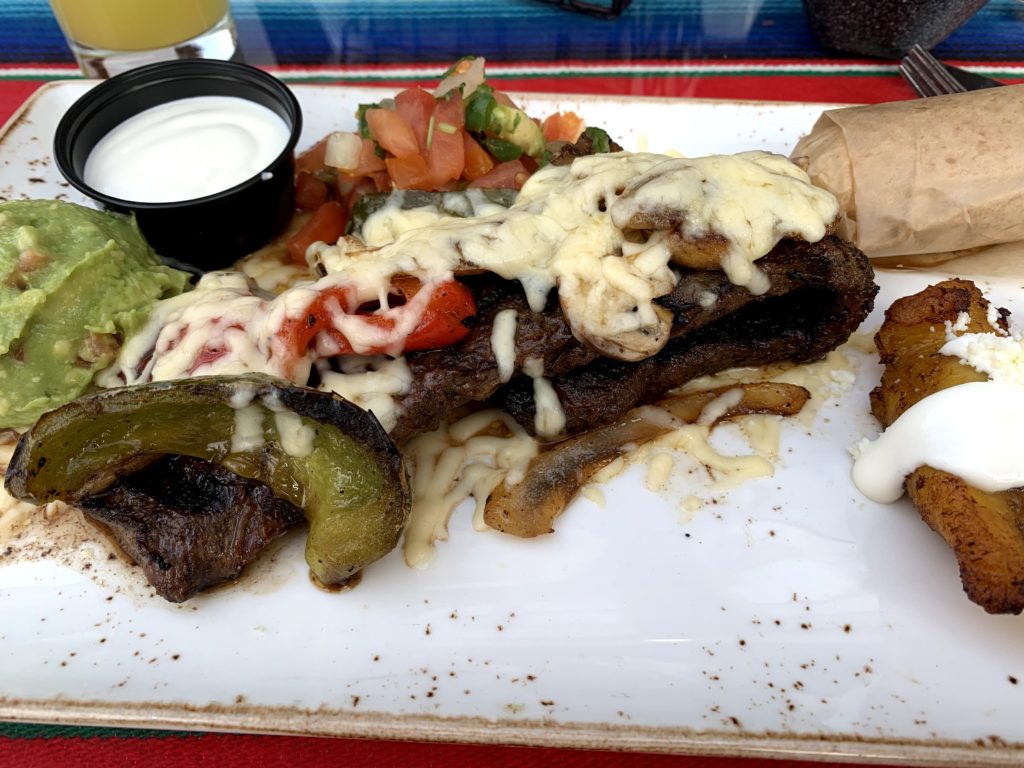 Since I didn't want the mashed potatoes, I asked if I could substitute them for the sweet plantains ~ I was accommodated with no extra charge.
We will definitely return to dine here again. Both service and food were great!