After having our taxes done this year, we settled into a local St. Paul, Minnesota restaurant called the Downtowner Woodfire Grill.
Upon entering, we were seated almost immediately by a hostess who would become our waitress. She was very efficient at her job and served us our drinks/water immediately and then took our orders.
The restaurant has a quiet ambiance and I especially liked the fire that they had going. It made it seem relaxing to me — almost like I was at home.
Our food came quickly and looked quite scrumptious until I took my knife and cut into the sirloin steak that I had ordered. Unfortunately, as seems to happen more often than not, it was not well done as I had ordered. So, the steak went back and they returned it in a timely manner.
It's always uncomfortable for me when this happens as I sit there and eat what's left on my plate — in this case, it was garlic mashed potatoes and veggies. The feeling is one of incompleteness which I guess shouldn't be an odd feeling since my meal is incomplete. (Is there a philosophical sentence in there?)
Anyway … everything tasted pretty good. My husband had Pork with Basmati Rice and Vegetables …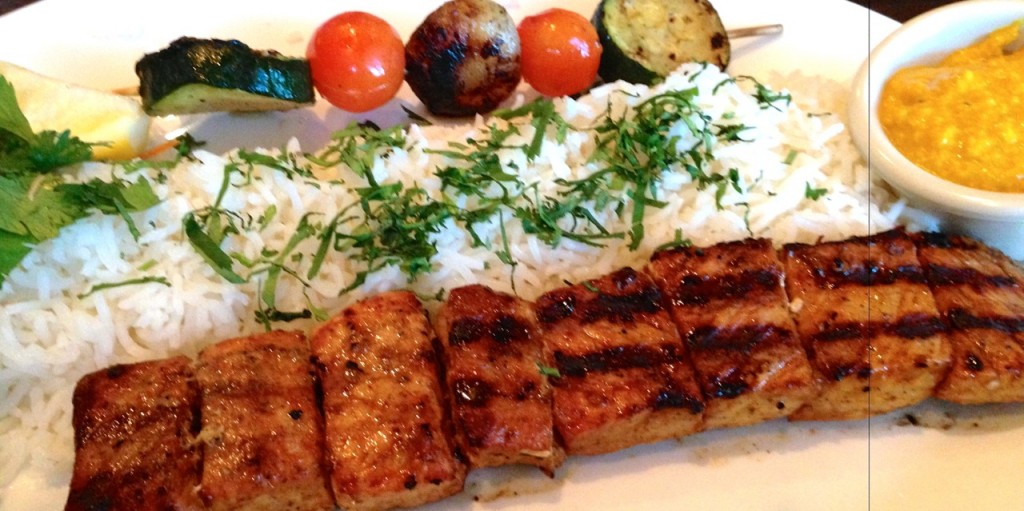 My son had the Tenderloin Filet with Horseradish Mashed Potatoes and Vegetables …
I'm not a big fan of horseradish and had never heard of it being added to mashed potatoes, have you?
I had the Sirloin Steak with Garlic Mashed Potatoes and Vegetables …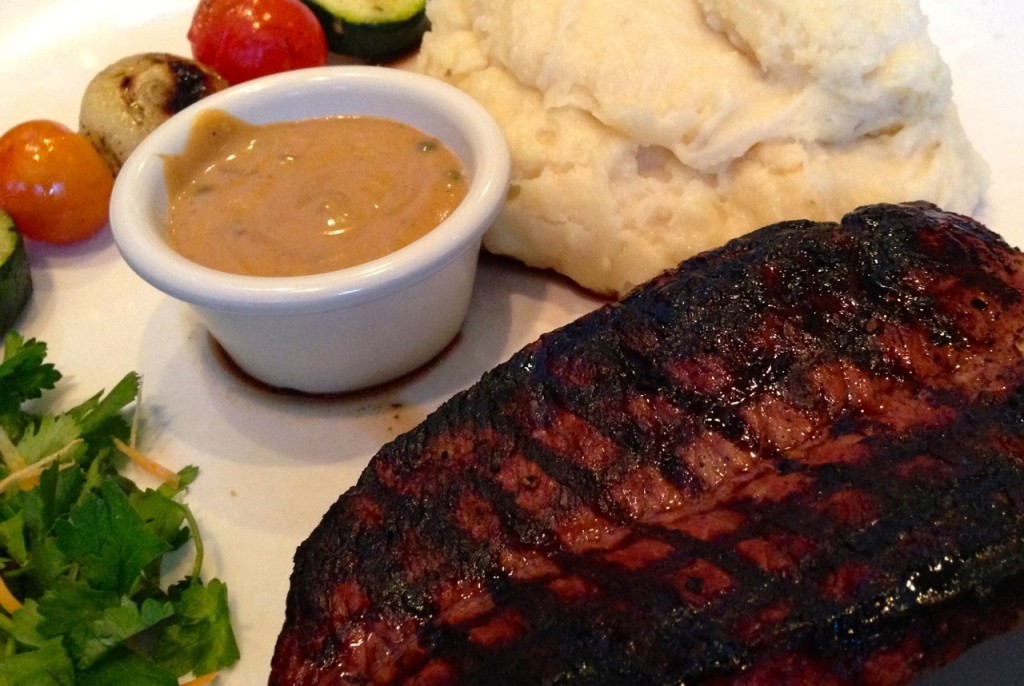 The steak does look a little overdone on the outside, doesn't it? It actually tasted a little charred but good.
We would definitely eat here again if we're in the area. It is a little pricey though — the Tenderloin Filet was $29.95.
The mashed potatoes were a treat for us because we're not eating potatoes on our paleo diet — unless it's sweet potato or yams.
They sure tasted good!