Jump to recipe
A few years back, I decided to go on a carrot "binge" and ate gobs and gobs of carrots. Then an interesting thing happened …
My skin started turning orange~ish. Â It's true. Â I didn't believe all the stories out there about this happening to people until it happened to me.
Okay … that's my side story and I'm going to stick to it. Â (laughing)
We always have carrots in our refrigerator as it's one of the vegetables my husband takes with him for lunch.
So I thought I'd sneak a few to use with this chicken recipe ~ no fear of turning orange here (haha).
The recipe is quite simple and the major players are … carrots ~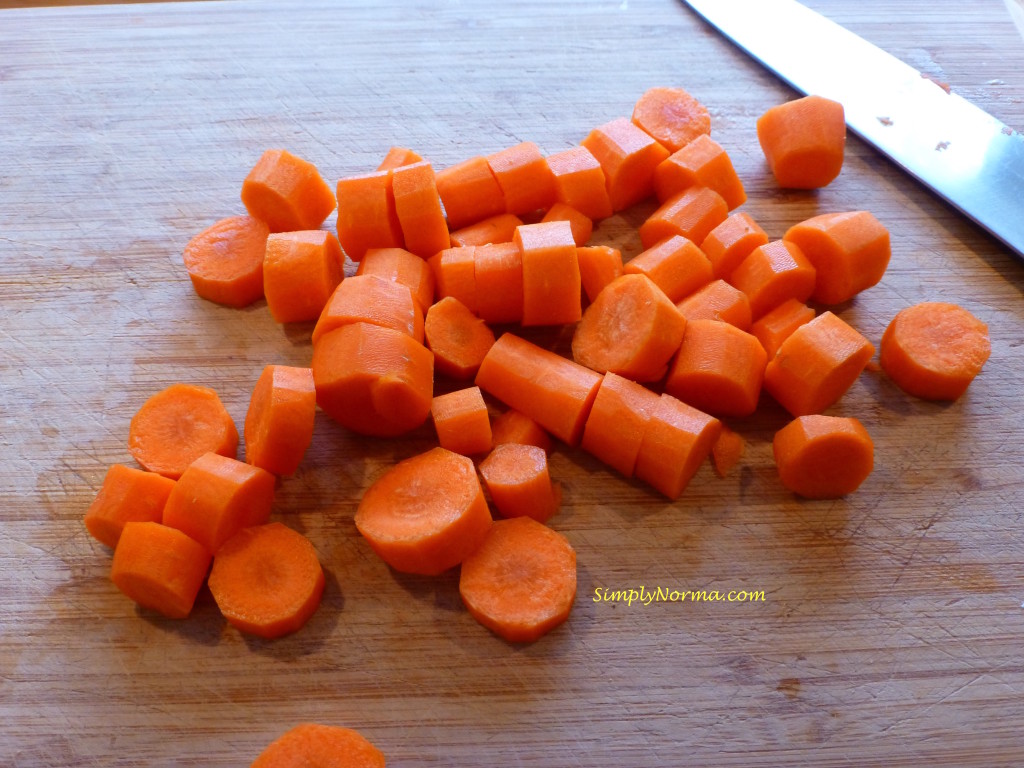 Skin on ~ bone in chicken  that is combined with the carrots and a rosemary mixture …
This will be put in a cast iron skillet and baked for 30 minutes then broiled for another 5-10 minutes (be careful you don't burn it).
It will come out looking beautifully like this ~
Pretty good looking, no? I served this paleo Braised Chicken with Rosemary and Carrots with a side salad. Â It's really a complete meal all by itself though.
Okay so ~ here's the recipe for you to look at and print if you so choose.
Enjoy!
Ingredients
2 teaspoons salt
1 teaspoon black pepper
3 tablespoons oilive oil
2 garlic cloves, minced
1.5 tablespoons freshly squeezed lemon juice
1 teaspoon dried rosemary
4 pieces bone-in skin-on chicken thighs
2 to 3 medium sized carrots, sliced
Instructions
Preheat the oven to 400.
In a small bowl, whisk together the salt, pepper, olive oil, garlic, lemon juice and the rosemary.
Place the chicken in a cast iron skillet and season with salt and pepper.
Add the carrots to the pan then pour the rosemary mixture over the chicken and carrots and toss to coat.
Cover the skillet with aluminum foil and bake for 30 minutes.
Remove the skillet from the oven and take off the foil.
Broil, approximately 4 inches from the heat, for 5 to 10 minutes or until the juices in the chicken run clear when pricked.
For additional paleo recipes, click here.