Jump to recipe
Motivation for a new and simple paleo chili recipe gave me the inspiration for this recipe.
The main spice in this recipe is chili powder. Sounds simple enough, no?
The handful of pistachio nuts were a last minute idea and I was glad I added them. Â They gave a nice crunch to every bite.
The veggies I choose to use were cabbage, green onions, onion and green pepper. Â I sauteed them in a tablespoon of olive oil to cook them through a little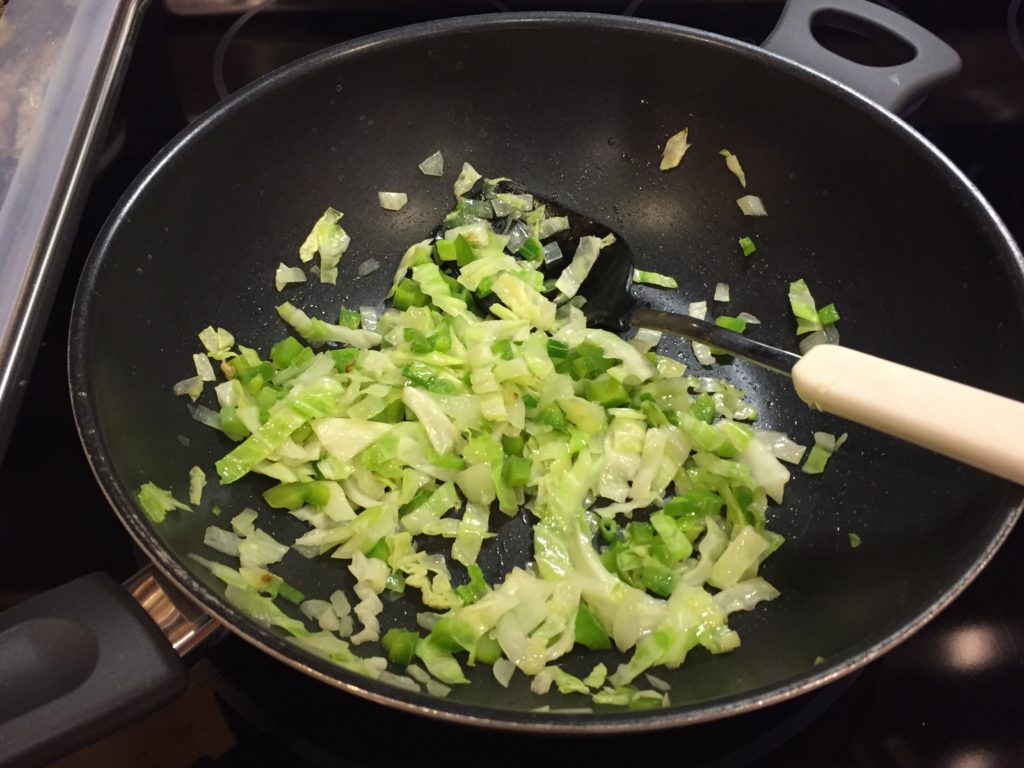 The chili is served on a bed of shredded lettuce which gives it a crispness when you bite into it. Â I sliced the lettuce up, cleaned it with water then put it in a mesh holder to allow the water to drain. Â After a few minutes, I take a paper towel and dry it to remove most of the water.
I like to use the Organic Ground Beef that I purchase at Costco. Â It doesn't taste grainy when cooked like other ground beef I've tasted.
Once the vegetables are sauteed, I added the ground beef to them until the beef browned.
Next I seasoned the beef with the chili powder and salt. Â Then I added the canned diced tomatoes.
Once everything is combined and cooked through, I added the pistachios, stirred and it was ready to serve.
Pretty simple, no? Â Check out the recipe and let me know what you think.
Paleo Pistachio Chili
Paleo Pistachio Chili

Ingredients
2 tablespoons olive oil
1/2 green pepper, diced
1/2 onion, diced
3-4 green onions, diced
1/4 head green cabbage, sliced thinly
1 14.5 ounce can of diced tomatoes
Handful of pistachio nuts whole or chopped
1-2 teaspoons chili powder
2 cups loosely chopped lettuce
Salt and pepper, to taste
1.5 lbs ground beef
Instructions
In a large warmed skillet, add the olive oil and allow it to heat through.
Add the green pepper, onion, green onions and cabbage to the skillet and saute.
Once the vegetables are soft, add the ground beef and cook it through until browned then stir it together with the vegetables.
Season the beef mixture with the chili powder one teaspoon at a time until you get the taste you want.
Season with salt.
Add the can of diced tomatoes to the beef mixture and stir to blend it all together. Allow this to cook through.
Lastly, add the pistachio nuts and stir.
Serve in a bowl with chopped lettuce layered on the bottom.
For additional paleo recipes, click here.