A friend of mine gave me this recipe a long time ago. I'm not sure where she got it from but it is delicious!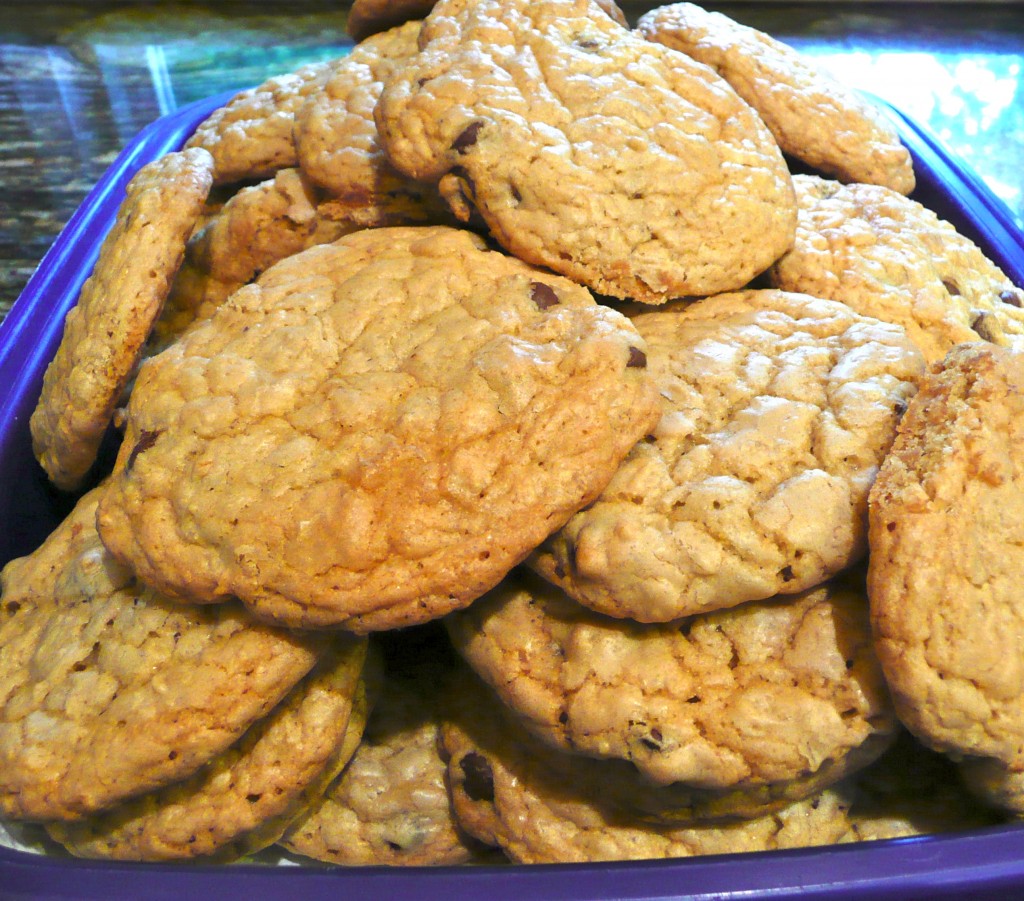 Ingredients
3 eggs
1 1/4 cup oil
1 1/4 cup white sugar
1 cup brown sugar
1 teaspoon vanilla
1 1/2 teaspoon salt
1 1/2 teaspoon soda
3 cups of flour
1 1/2 cup oatmeal
1 cup chocolate chips
1/2 cup nuts (I usually make them without the nuts)
Directions
In a mixer (or by hand) add one ingredient at a time into a large bowl and mix until thoroughly mixed through.
Drop by tablespoon onto ungreased cookie sheet.
Bake at 350 degrees fahrenheit for approximately 10-12 minutes until light brown on the top.
Hope you enjoy them as my family surely does.