I grew up with achiote and never really knew what it was except that I saw my mother put the tiny seeds in a small amount of hot oil until the oil turned orange red. Then she would drain the seeds from the oil and use the oil for giving color to rice or other food.
When I visited my cousin in Puerto Rico recently, she had the achiote plant sitting on her kitchen counter.
The plant looks quite interesting and bears no resemblance to the seeds I had seen as a child. We opened the pod up and the seeds came tumbling out.
Achiote is also called annatto. The seeds give color to cheese, popcorn, drinks and even bread. (click here for the Wikipedia article). According to the article, people use it to flavor foods instead of using the more expensive saffron.
The plant has the nickname "lipstick paint" as American Indians have been known to use it for body paint. I would have never thought to use it in that manner though.
I have a large plastic container of achiote in my cupboards. It's a LOT of achiote and I have yet to use it but … one day … one day soon it will start getting used.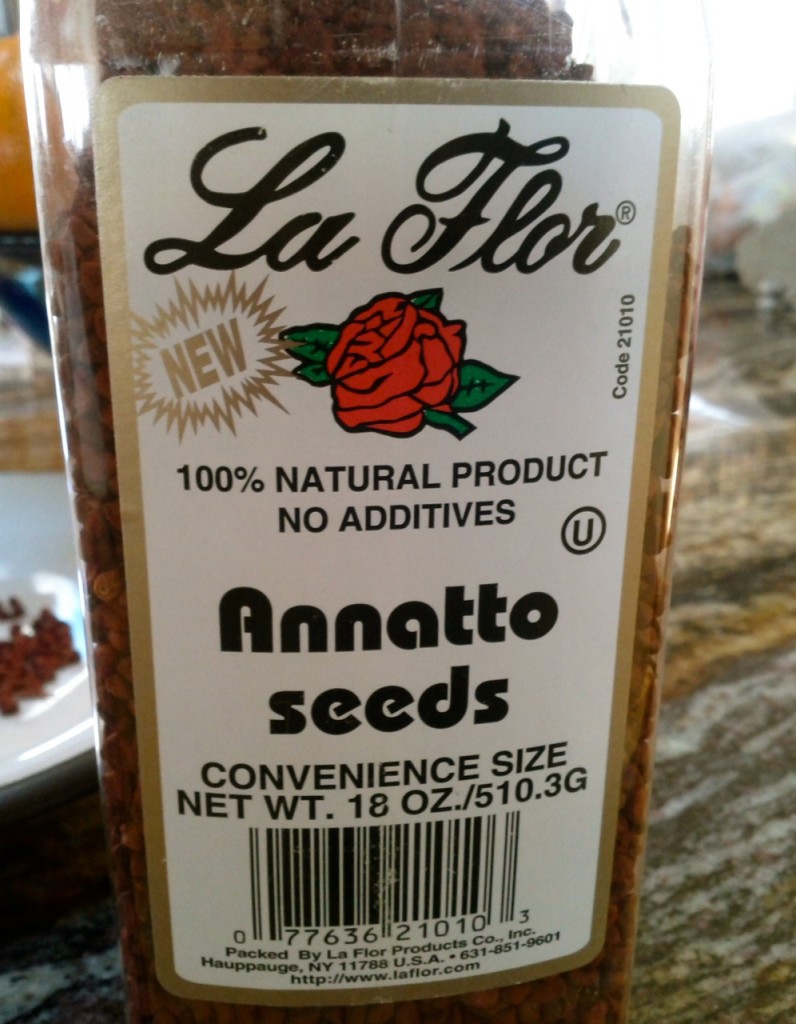 Has anyone ever used it before?