For the last few mornings, I've pulled buckthorn. And pulled buckthorn. And pulled even more buckthorn. My yard waste container is more than full but tomorrow it will be empty and I get to start all over again. Â Well, that is, if the weather holds up. I won't be starting my buckthorn project again until next week and the weather will be hot.
Yesterday I worked in an area of the property that has massive amounts of buckthorn. Instead of a "field of dreams," I call it a field of buckthorn. Here's what it looks like … You see the area on the lower right corner where you can see dirt? That's the edge of where I stopped working.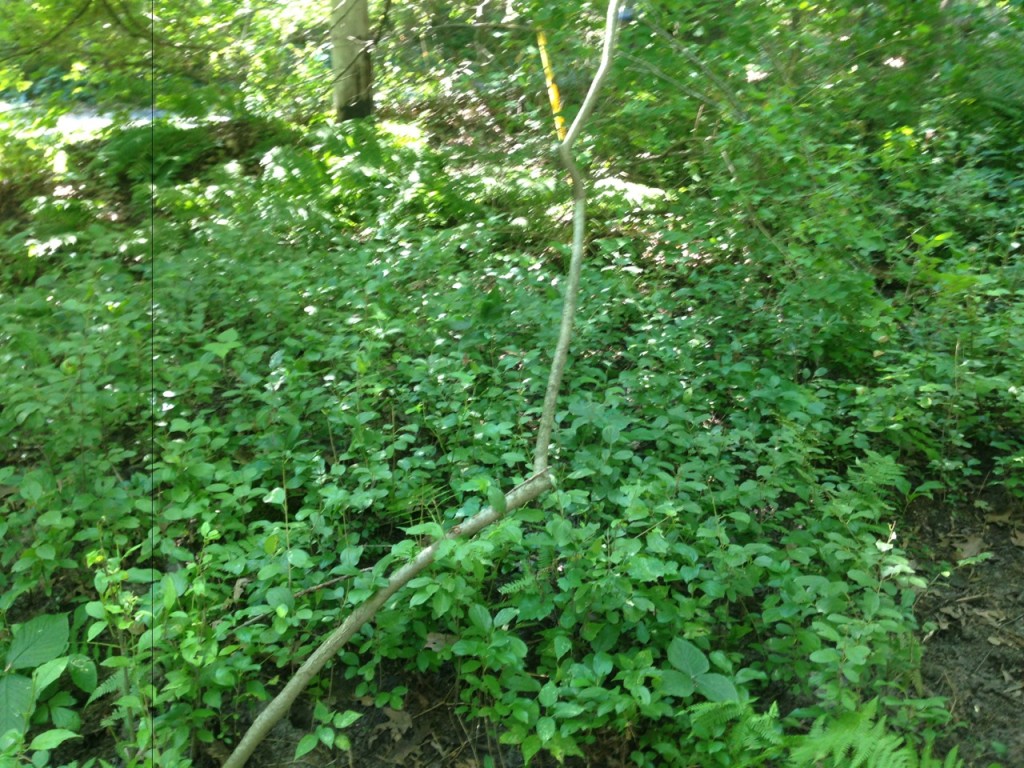 I believe that if I worked 8 hours a day, 5 days a week for 4 weeks, I would have a handle on the buckthorn. One of the problems I run into are all the branches on the ground that are intermingled with the buckthorn. I spend a lot of time clearing the branches so I can be on solid footing.
Once I get this cleaned up, I'm determined to keep it clear of buckthorn and branches. But — I'm starting to believe that I may have to hire someone to help me pull this weed out. Then, one of us could do the branch clean up while the other one pulls buckthorn. It sounds like a good plan. I'll have to see how I feel about it next week.