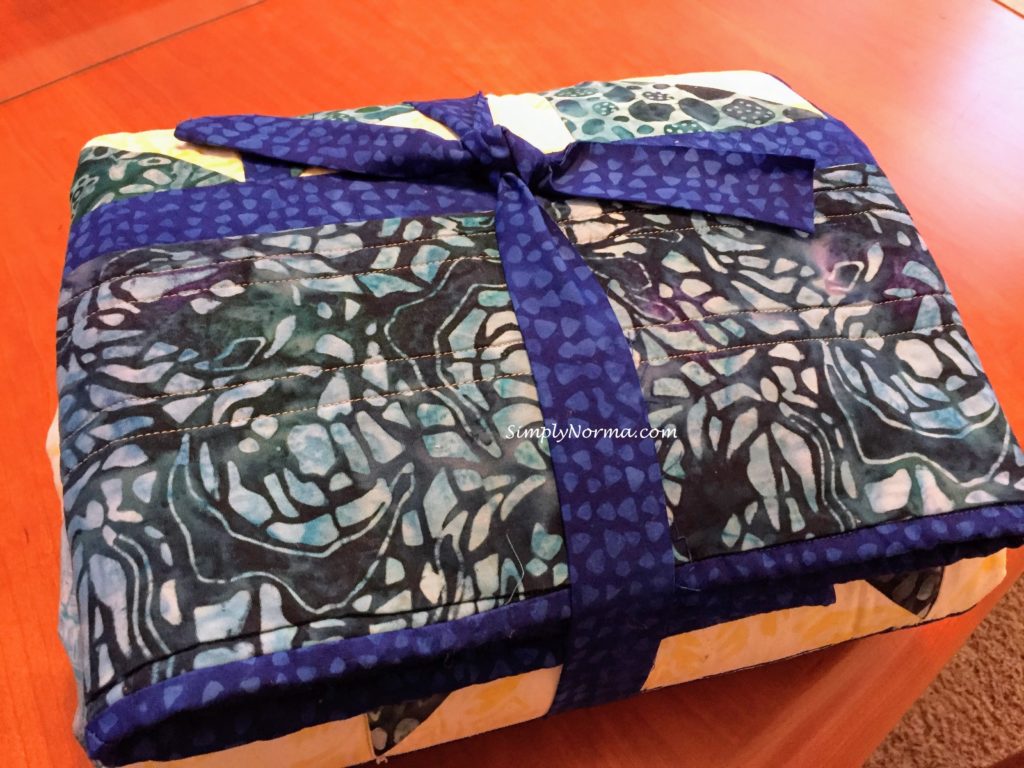 At the end of August, when trees were threatening to drop their leaves, I started feeling a little pain in my left shoulder.
Not worrying too much about it, I continued my outdoor yard work well into September.  The shoulder kept feeling worse and worse but I figured the pain would eventually go away with time.  Words of wisdom?  No, this time I was wrong.
In spite of the pain, I decided to start a quilt in October at the request of a friend ~ "just a small one to throw over my chair," she said.
So I ordered a kit on the Craftsy platform called Winter Blues and started cutting out the fabric.
The fabric for this quilt is by Anthology Fabrics and the quilt was designed by Maria Pate of Airborne Heirlooms.
I've always had a hard time matching points on a quilt and this one required a lot of piecing but it went quickly.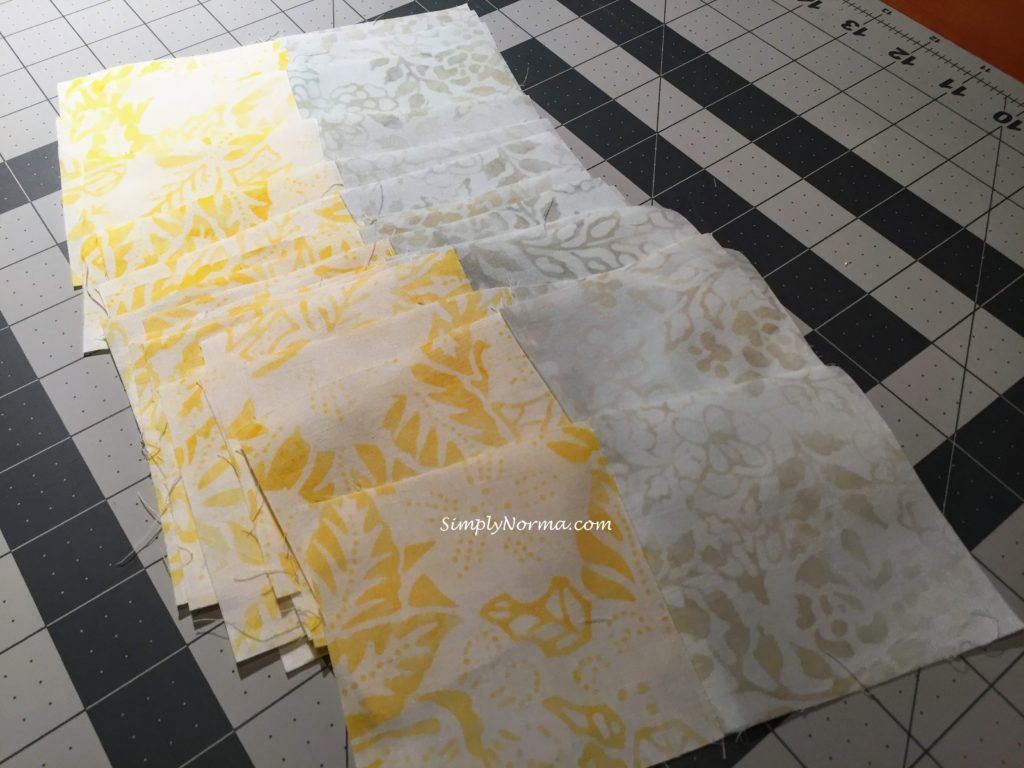 This is a photo of the middle of the quilt.  As you can see, a couple of the points are a little off, but as they say in the quilting world "no one will notice except for you."  I have found that statement to be true.
I didn't realize it at the time, but I had a 25% tear in the left shoulder which was confirmed with an MRI.  Still, I was determined to quilt this on my own instead of sending it out to be quilted which was a bad decision and one that made me change the design from what I had originally envisioned.
Perhaps if I had a better sewing machine things would have fared better, but my small Brother sewing machine with a 5″ throat space was not ideal for all the finagling I had to do with this 55″x72″ quilt.
So, although I wanted to try my hand at free motion quilting it was not to be.
I ended up stitching in the ditch with a few curvy lines throughout.  But I still had large spaces that needed to be quilted.  So I decided to improvise on a method called "tying."
With the tying method, a person would use knitting yarn and tie knots throughout the quilt spacing them equally apart.  But, I don't like the look.  Instead I decided to use the tie method but use thread and not have the knot show but have it lay flat. It actually worked quite well.
Straight lines and an occasional curved line throughout the quilt made it a little easier to maneuver through the sewing machine.
Here's a view from the side …
It came our pretty nice, eh?
Well, Patricia really liked it so I'm glad for that.
My next quilt will be a scrappy one ~ my first scrappy quilt. Can't wait!