Now, truly, this is a paleo muffin that I could sink my teeth into!
It's not easy for my son to find recipes for us to try that will satisfy our hunger for bread but this one did just that.
This Gluten Free Paleo Carrot Muffin recipe uses almond flour which I normally wrinkle my nose up at. "Normally" the recipe just doesn't taste like bread at all.
But with bananas, carrots and pecans thrown in there with everything else, the recipe was moist enough and definitely satisfied my longing for the "good old days" of bread eating.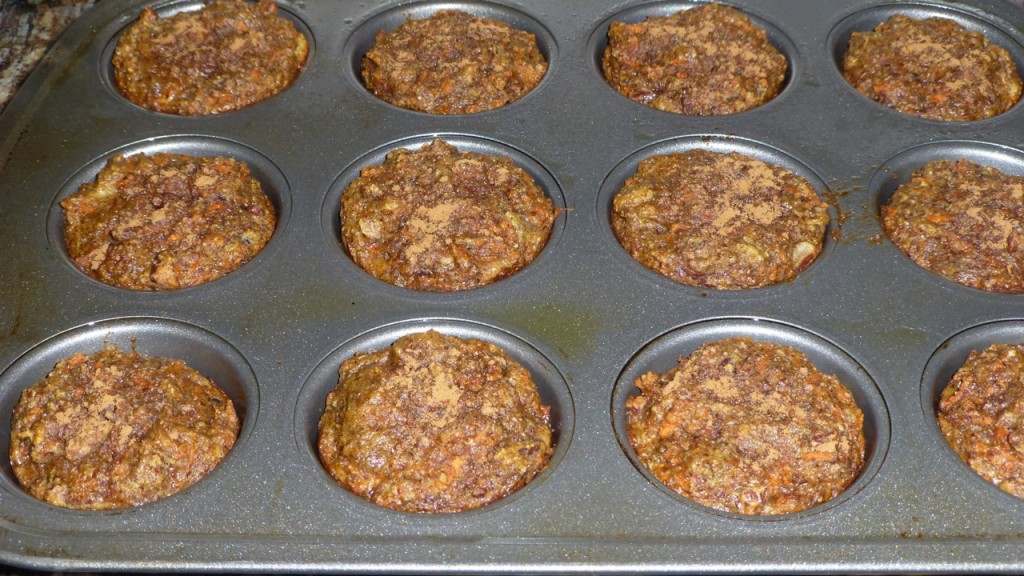 Shall we take a peek inside this wonderful muffin?
And can we all say — YUM!!!!?
Healthy and delicious!