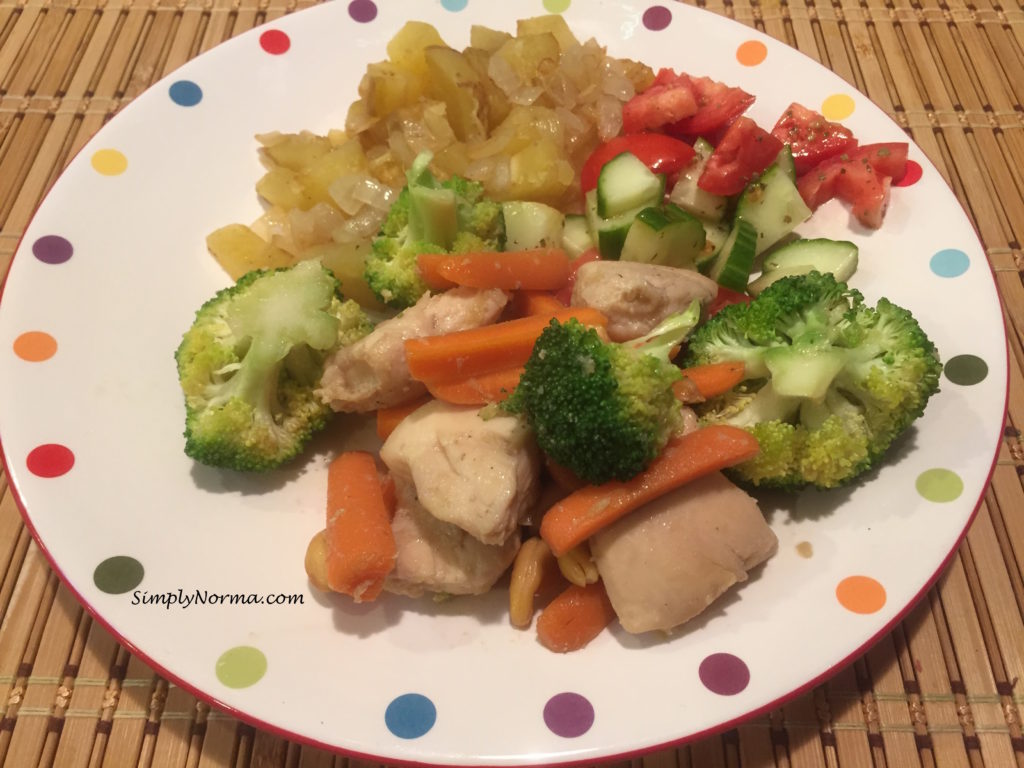 Here's another easy and tasty paleo meal ~ Chicken Fillets with Vegetables.
I should tell you upfront that I purposefully did not cook my vegetables all the way through as I wanted them to be crisp when bitten into. Â Feel free to cook them first before adding them to the chicken if you prefer them well cooked.
What I like about this recipe is the ginger, Braggs liquid aminos and garlic taste. Â It leaves a burst of flavor in your mouth.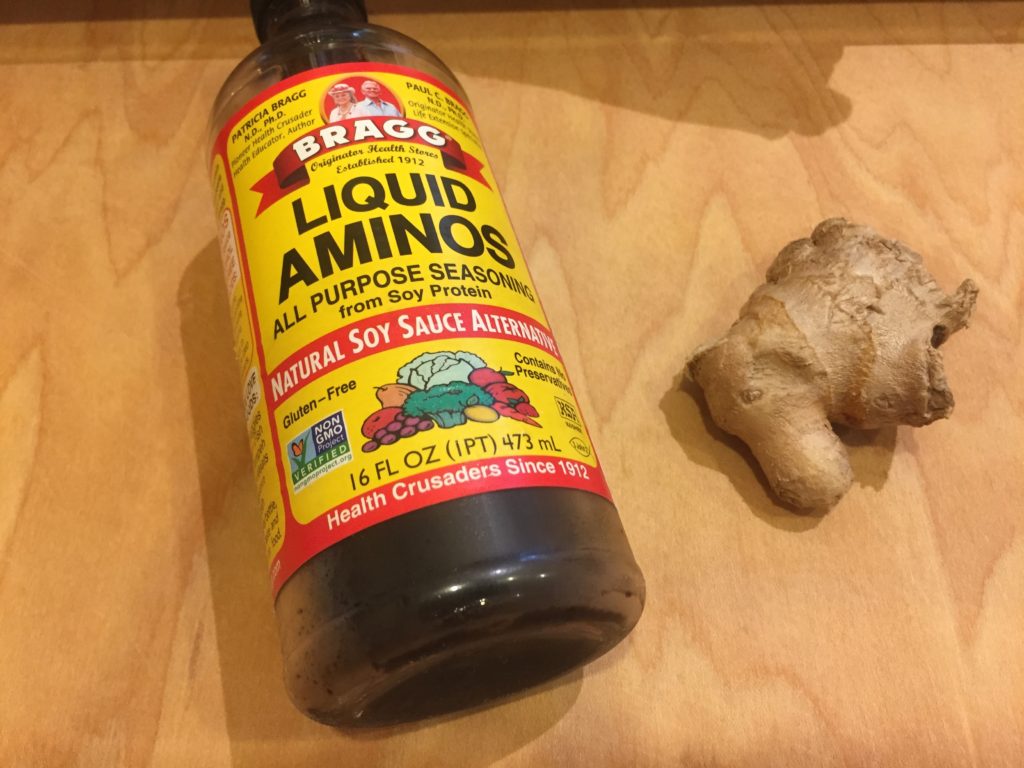 But before you start prepping anything, you need to marinate your chicken once it's cut up in bite sized pieces. Â It's a simple thing really ~ cut then add the chicken pieces to a bowl, sprinkle it with the liquid aminos, salt and pepper then set it aside for at least 20 minutes.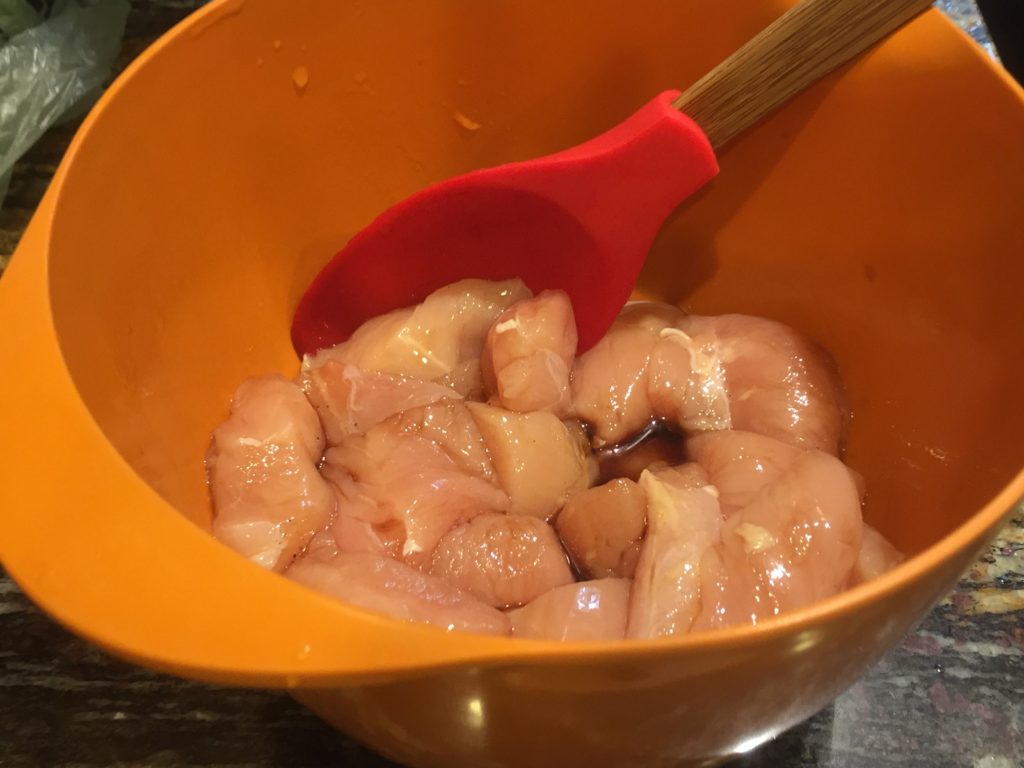 While the chicken is marinading, prep your vegetables and spices. Â (The small glob of yellow is the grated ginger …)
Once the chicken is ready, add 1 tablespoon of olive oil to the skillet set on medium then add the minced ginger and garlic.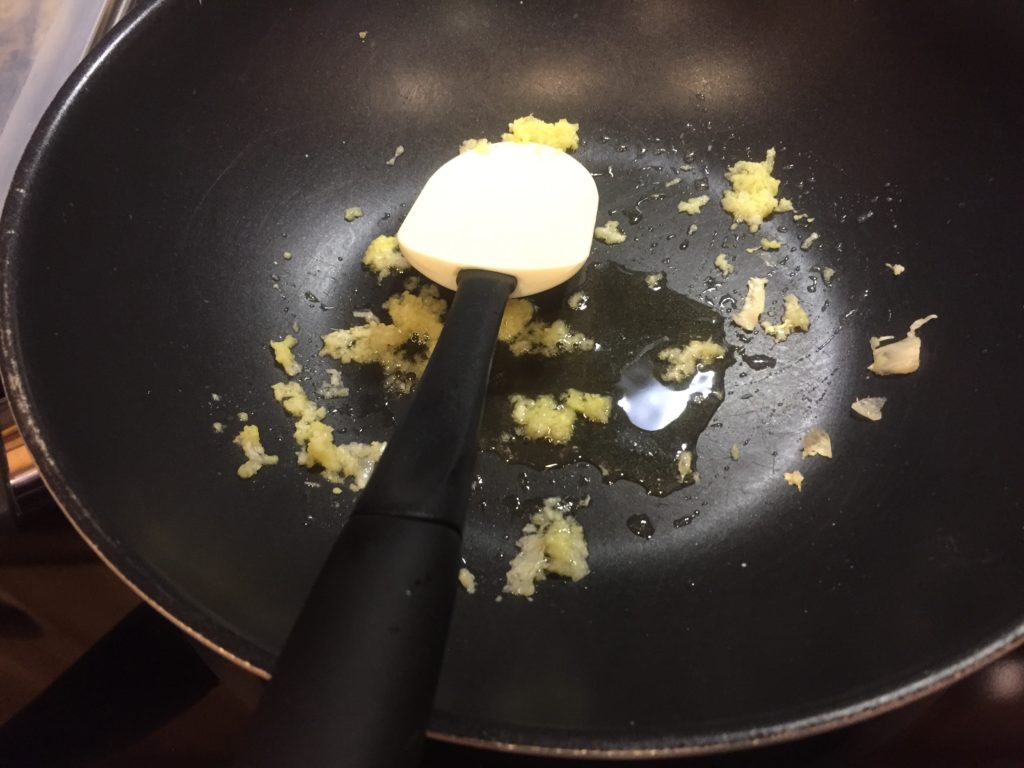 Allow this to simmer for a minute or so before adding another tablespoon of olive oil then the chicken.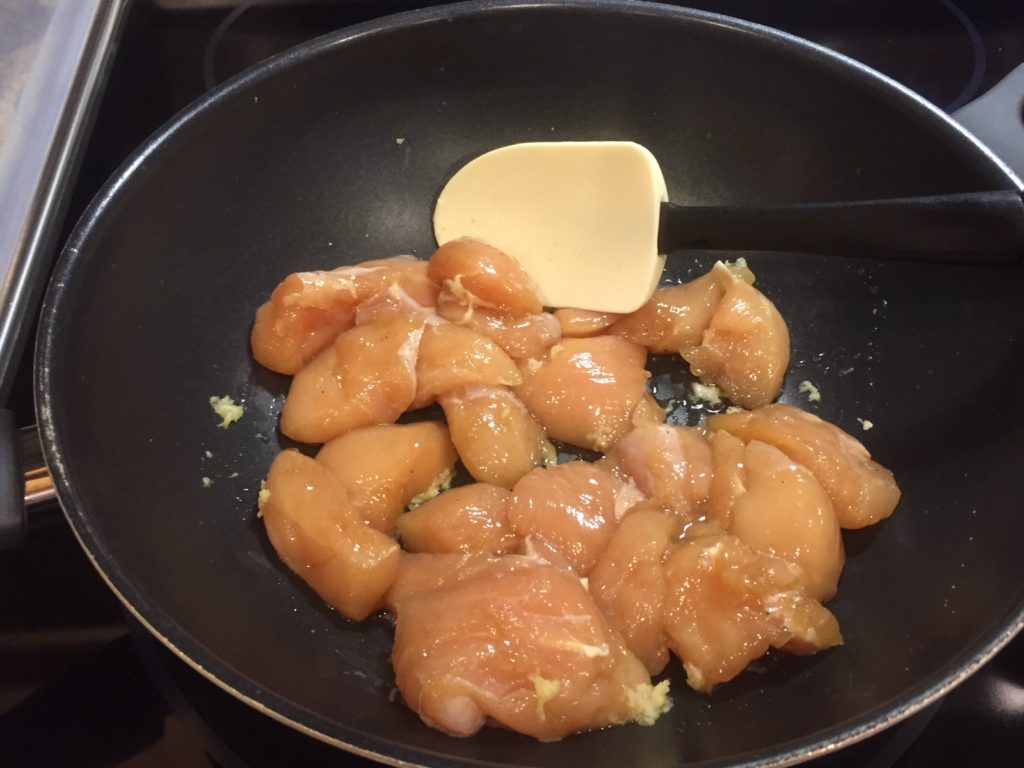 Next, and this is important, you need to make sure the chicken is cooked almost all the way through so toss it around ~ turning each piece to make sure it's not going to be raw. Â Raw is NOT good. The chicken below is only halfway cooked.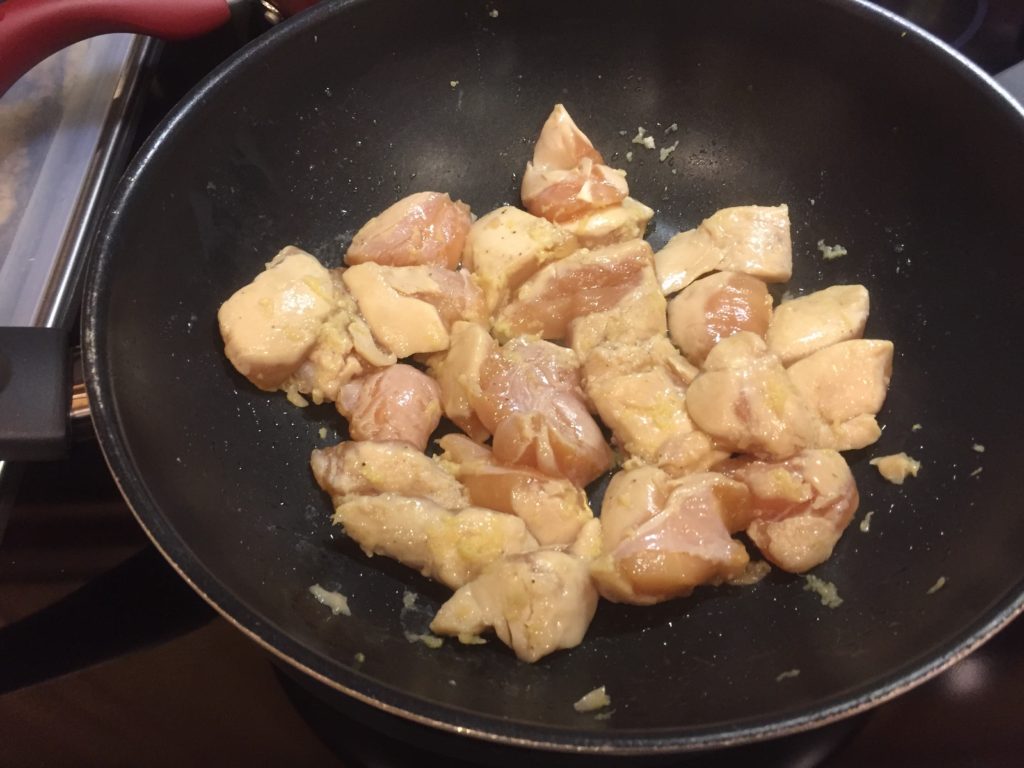 Next add your vegetables ~ broccoli and carrots ~ and stir. Â When the chicken is thoroughly cooked, add a handful of cashews, stir and then …
Enjoy!
Here's the recipe ~
Chicken Fillets with Vegetables ~ Paleo