I have finally found a banana bread recipe that is absolutely fantastic because it's the moistest banana bread I have ever tasted. I tweaked the recipe just a tad because I didn't have 2 medium bananas but had 1 banana and 1 frozen banana. It worked beautifully.
Ingredients
1/2 cup butter, melted
1 cup white sugar
2 eggs
1 teaspoon vanilla extract
1 1/2 cups all purpose flour
1 teaspoon baking soda
1/2 teaspoon salt
1/2 cup sour cream
1 medium ripe banana, sliced
1 frozen banana, thawed and smushed
Directions
Preheat oven to 350 degrees Fahrenheit.
Grease a 9×5 inch loaf pan
In a large bowl, stir together the melted butter and sugar.
Add the eggs and vanilla and mix well.
Combine the flour, baking soda and salt then stir this into the butter mixture until smooth.
Fold in the sour cream and bananas including the juice from the thawed banana.
Spread the mixture evenly into the prepared loaf pan.
Bake for 60 minutes or until a toothpick inserted in the center of the loaf comes out clean.
Cool loaf in the pan for 10 minutes before removing to a wire rack to cool completely.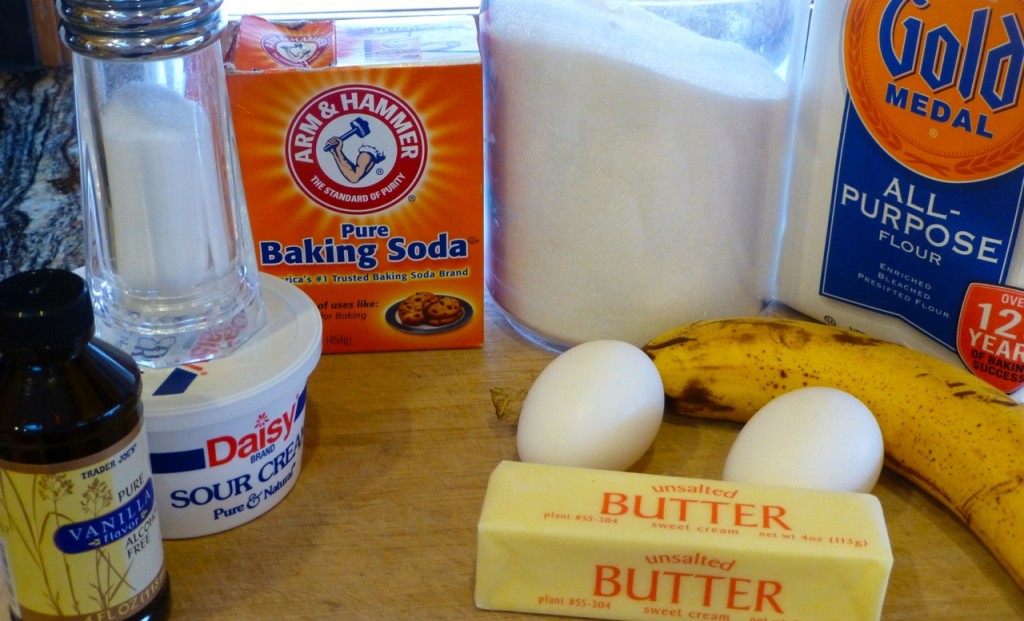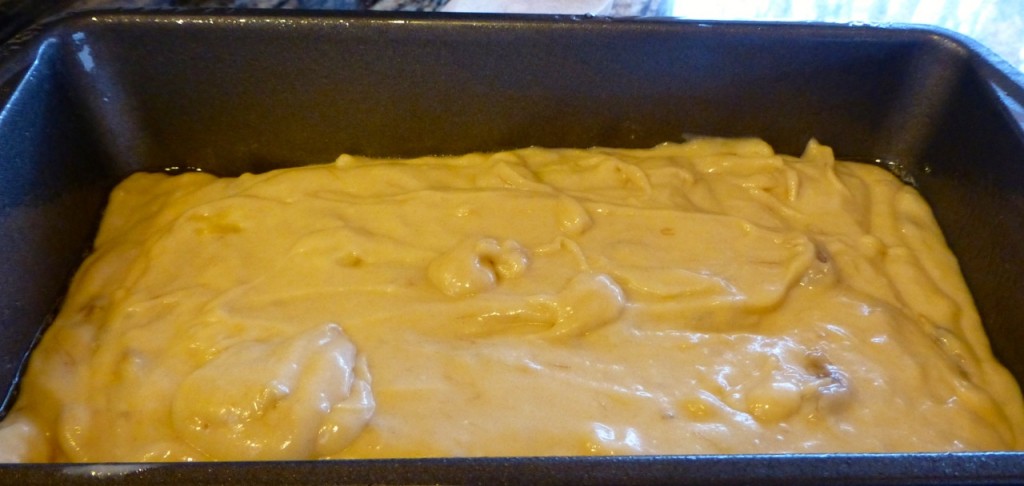 It came out perfect and oh so moist! This is now my "go to" banana bread.
Anyone for a slice?
Special thanks to allrecipes.com for this recipe.